1. Cafe Niloufer
Cafe Niloufer's Irani chai is made using a unique blend of tea leaves and spices, which gives it a distinct flavor and aroma. The chai is brewed to perfection, with just the right amount of milk and sugar, and is served in traditional Irani-style glasses. The tea is best enjoyed with the cafe's famous Osmania biscuits, which complement its rich and flavorful taste. Cafe Niloufer's Irani chai is a must-try for anyone visiting Hyderabad.
2. Nimrah Cafe and Bakery
Nimrah Cafe and Bakery is a popular eatery located in Hyderabad, India, known for its delicious snacks and desserts. The cafe has a cozy and welcoming atmosphere, making it a great place to catch up with friends or get work done. Their menu includes a variety of items such as samosas, sandwiches, and cakes, and their chai is particularly famous among the locals. Nimrah Cafe and Bakery is a must-visit spot for anyone looking to experience the vibrant food culture of Hyderabad.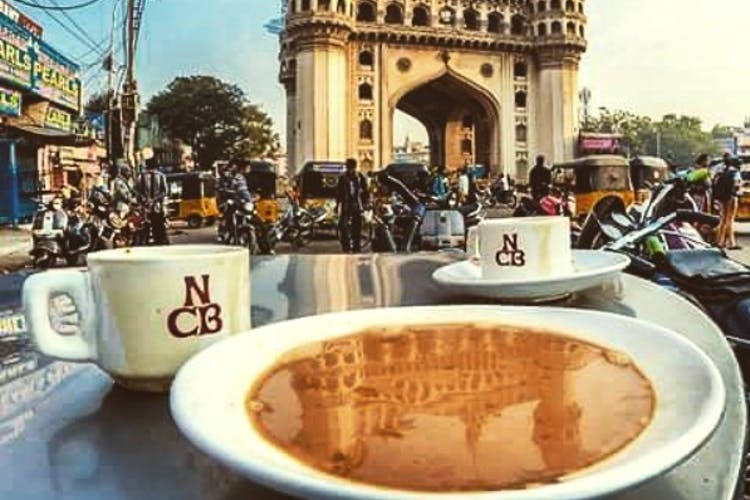 3. Shah Ghouse Cafe and Restaurant
Shah Ghouse Cafe is a popular chain of restaurants in Hyderabad, India, known for its delicious biryani and flavorful tea, also known as "chai". The chai served at Shah Ghouse Cafe is made with a unique blend of spices and is a must-try for anyone visiting Hyderabad. The cafe has a cozy and welcoming ambiance, making it a popular spot for locals and tourists alike.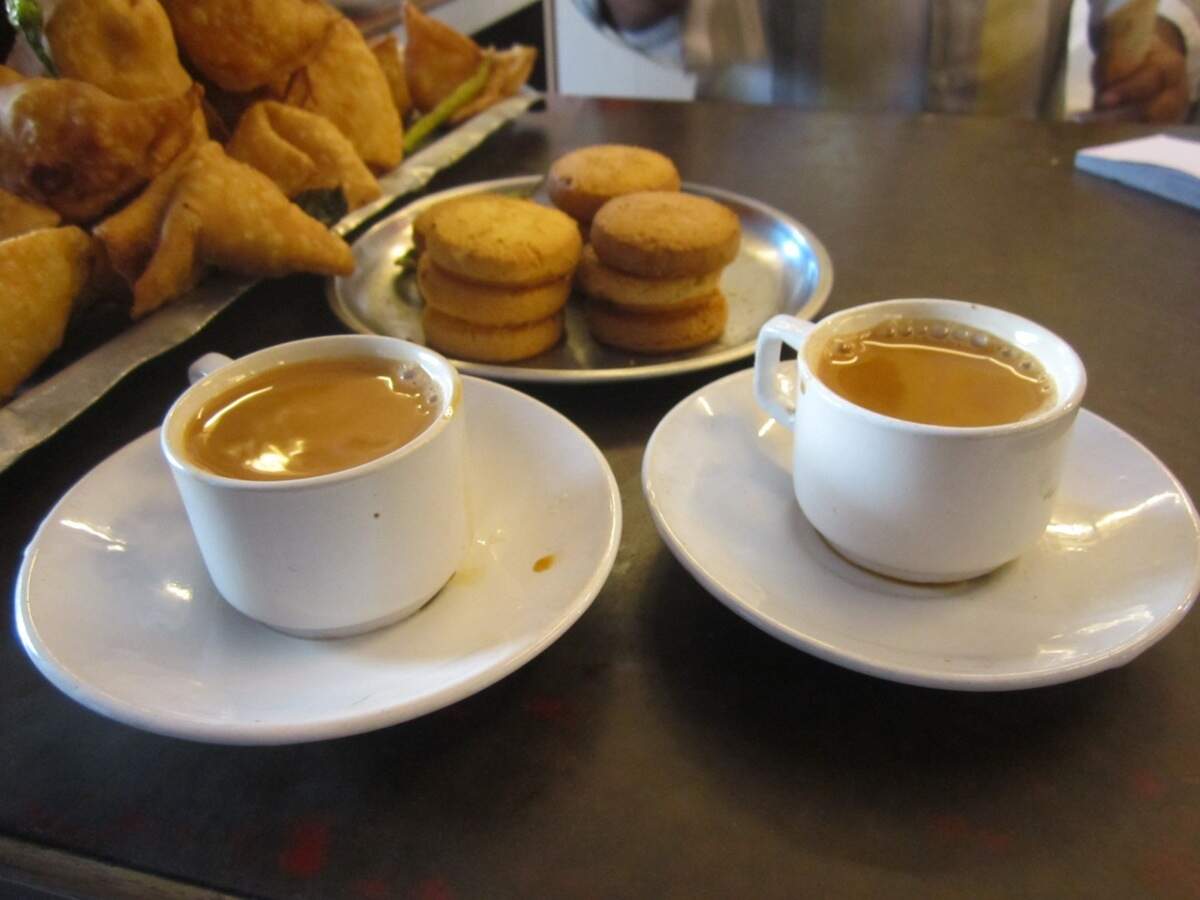 4. Alpha Hotel
Alpha Hotel is an ideal destination to relish a variety of delectable dishes from across the globe. The restaurant's menu boasts a vast array of mouth-watering appetizers, entrees, desserts, and beverages. The welcoming ambiance is characterized by a cordial and affable staff. In addition, the restaurant provides catering services for special events. Overall, Alpha Hotel offers an exquisite experience for savoring a cup of delicious chai.
5. Cafe Bahar
Cafe Bahar, originally a humble Irani cafe, has transformed into a well-known restaurant in Basheer Bagh, and has garnered a devoted fan base for its mouth-watering biryani. The cafe also bakes Osmania biscuits all day, and if you're fortunate, you may catch the tantalizing aroma of these treats wafting through the air, along with the fragrant scent of Irani Chai – a beverage that Cafe Bahar is also famous for.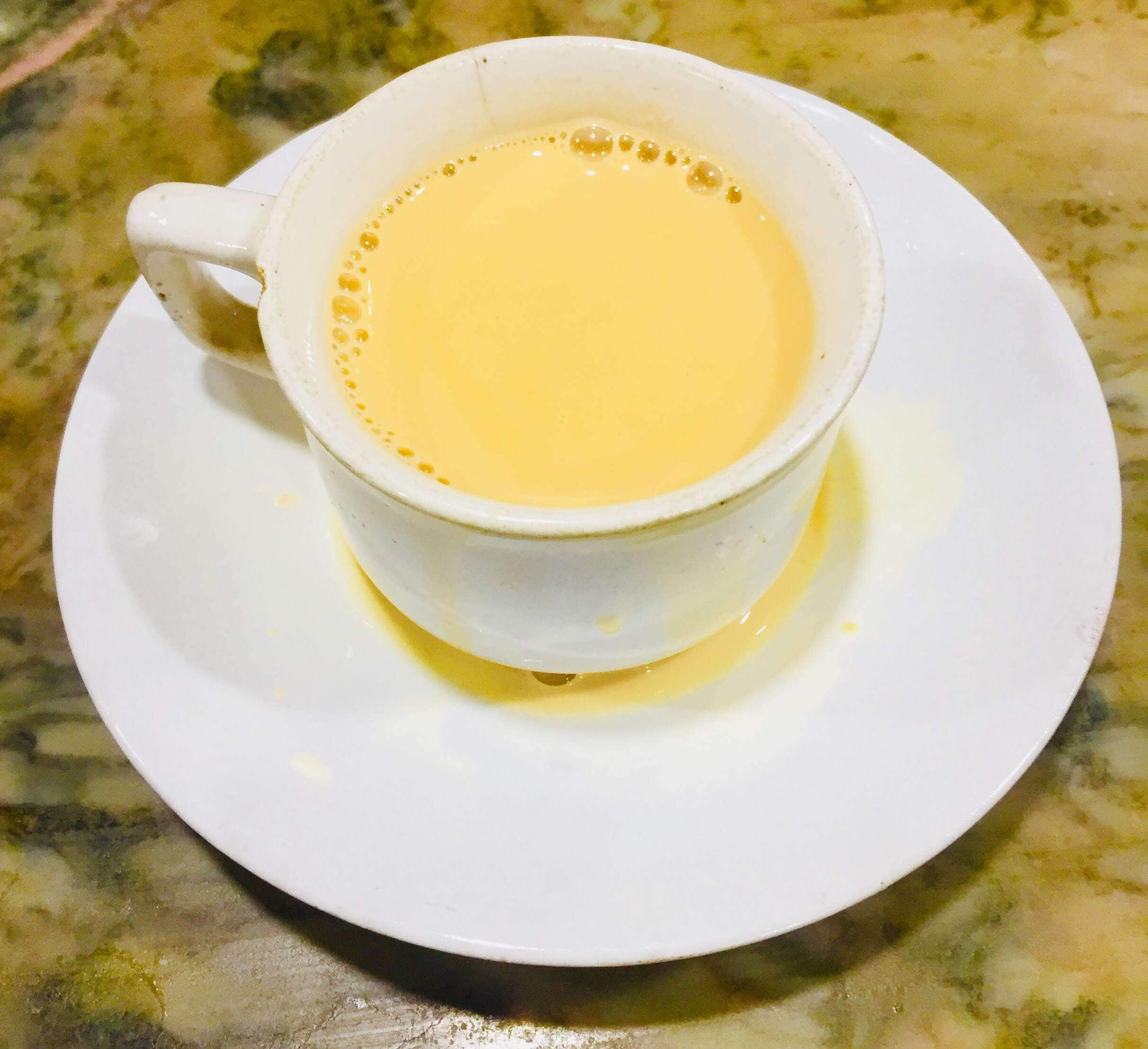 6. The Taj Mahal Hotel Chai
The Taj Mahal Hotel is a luxury hotel chain in India known for its hospitality and high-quality services. In terms of their chai, the hotel likely serves a premium version of masala chai, which is a popular beverage in India made by boiling black tea with milk, sugar, and spices such as cardamom, cinnamon, ginger, and cloves.
It's possible that the Taj Mahal Hotel in Hyderabad has their own unique recipe or blend of spices that sets their chai apart from other versions. Overall, chai is an integral part of Indian culture and is enjoyed by people from all walks of life. If you ever have the chance to visit the Taj Mahal Hotel in Hyderabad, trying their chai would be a great way to experience a delicious and authentic Indian beverage.
7. Lamakaan
Lamakaan is known for their signature drink, chai, which is a beloved beverage among Hyderabadis. While it may not meet the standards of a connoisseur tea, this boiled, milky, and sweet drink is a staple of Hyderabad's tea culture and is incredibly delicious and addictive.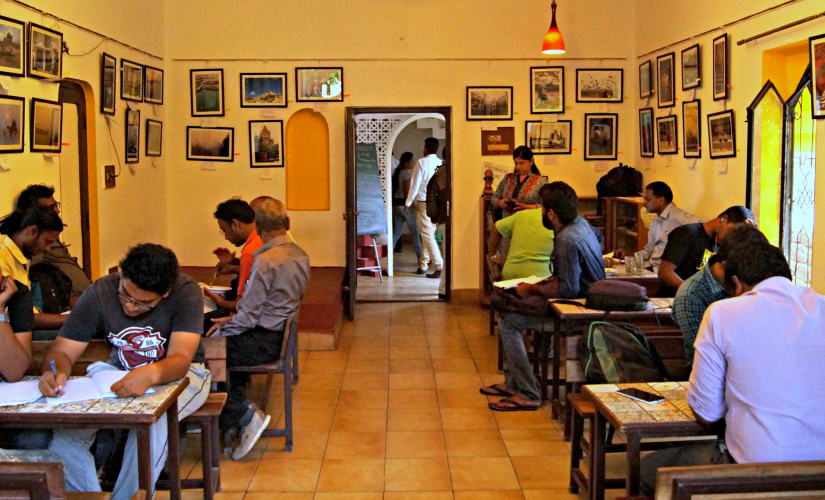 8. TAIBA Bakery and Cafe
Indulging in a cup of tea and biscuits is a timeless pleasure, and one of the best places to experience this in all its glory is at this charming location. Here, you can sample the delights of Irani chai and Osmania biscuits, two must-try delicacies that capture the essence of Hyderabad's culinary heritage. For a more luxurious experience, the Zaffrani tea is highly recommended, with its delicate blend of saffron and spices that tantalizes the senses. Treat yourself to a moment of bliss at this heavenly spot.
9. Iqbal cafe
Iqbal cafe at Purani Haveli in Hyderabad is a must-visit for anyone who loves delicious Irani chai and Lukmi, and has been a beloved spot for over 50 years.
10. Grand Hotel and Restaurant 
At Grand Hotel, we know that a good cup of tea can bring hope and joy to your day. That's why we're proud to offer our guests some of the best Irani Chai in Hyderabad. Our chai is brewed fresh every day with a blend of premium tea leaves, milk, and aromatic spices, giving it a rich, creamy flavor that's sure to satisfy your taste buds. So, why spill your tea when you can have a cup of our Irani Chai and make your day better? Come visit us and enjoy the authentic taste of Hyderabad's beloved beverage.