SRK, who calls himself as 'half Hyderabadi', has always openly expressed his fondness for the city
Hyderabad: Shah Rukh Khan aka King Khan of Bollywood, shares a special bond with Hyderabad, and this connection is well-known to his fans. He has always openly expressed his fondness for the city.
For the unversed, SRK's mother, Lateef Fatima Khan, hailed from Hyderabad. She was a dedicated social worker here. Furthermore, Fatima was the daughter of a senior government engineer in Hyderabad. This special link to the city has led Shah Rukh Khan to affectionately refer to himself as "half Hyderabadi."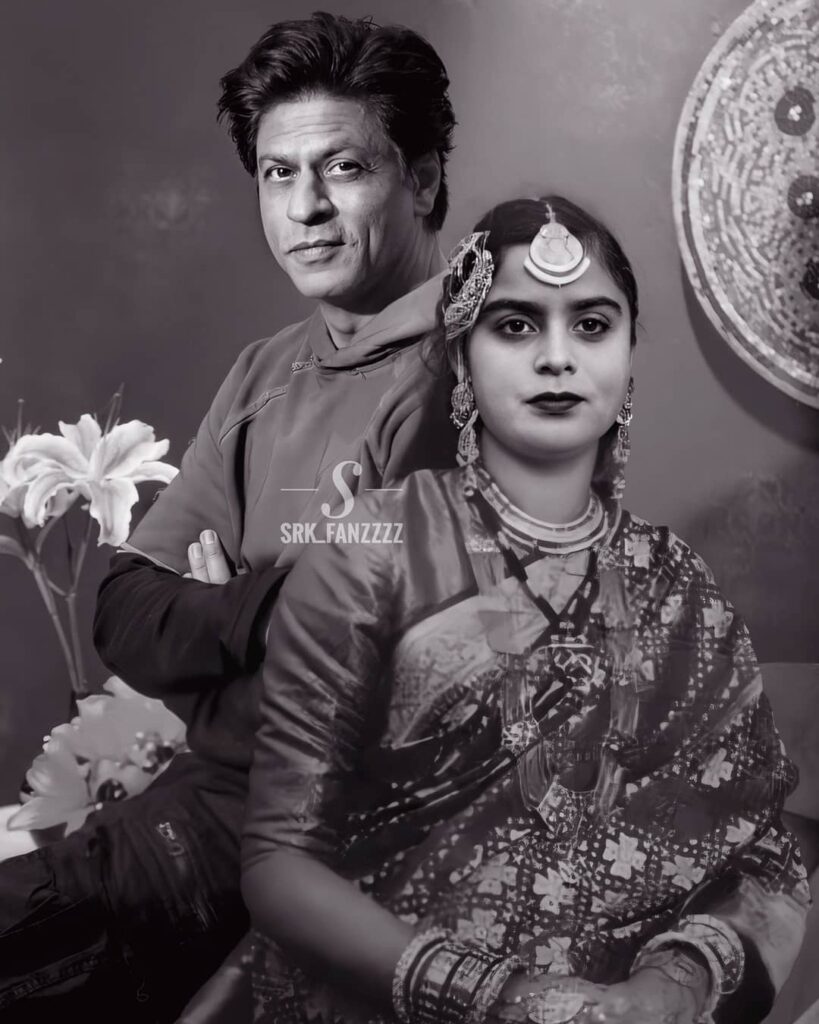 And now, a tweet of SRK fondly reminiscing about his childhood memories in Hyderabad when he was very young is making waves on the internet. He mentioned visiting the famous Charminar and enjoying delicious Hyderabadi food at home.
SRK's Tweet About His Memories Hyderabad
During one of the #AskSRK sessions on Twitter, one fan from Hyderabad asked, "#AskSRK Aap ke kuch Bachpan ke yaadgaar Pal tolichowki Hyderabad se?"
To this King Khan replied, "Bahut chota tha yaad hai Chaar Minar jaate the and ghar mein bahut accha khana hota tha. #Jawan". And, it's clear that Shah Rukh Khan's love for Hyderabad is still very strong.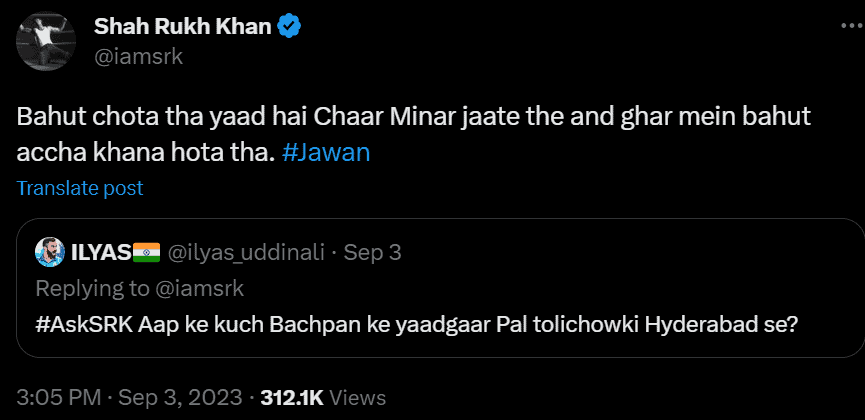 'Spent 4 years of my life in Tolichowki'
During one of his media interactions, SRK, revealed the time span that he spent in the 'City Of Nizams'. "I was adopted by my grandmother because they did not have a boy in their family at that time. So, when I was born to my mother they adopted me. They used to live in Tolichowki, Hyderabad. I spent about 4 years of my life here. Then we shifted to Banglore. My mom was missing me so she took me back from her mother and we moved to Delhi. My mother's house is in Hyderabad and my whole mother's side of the family stays here," he said.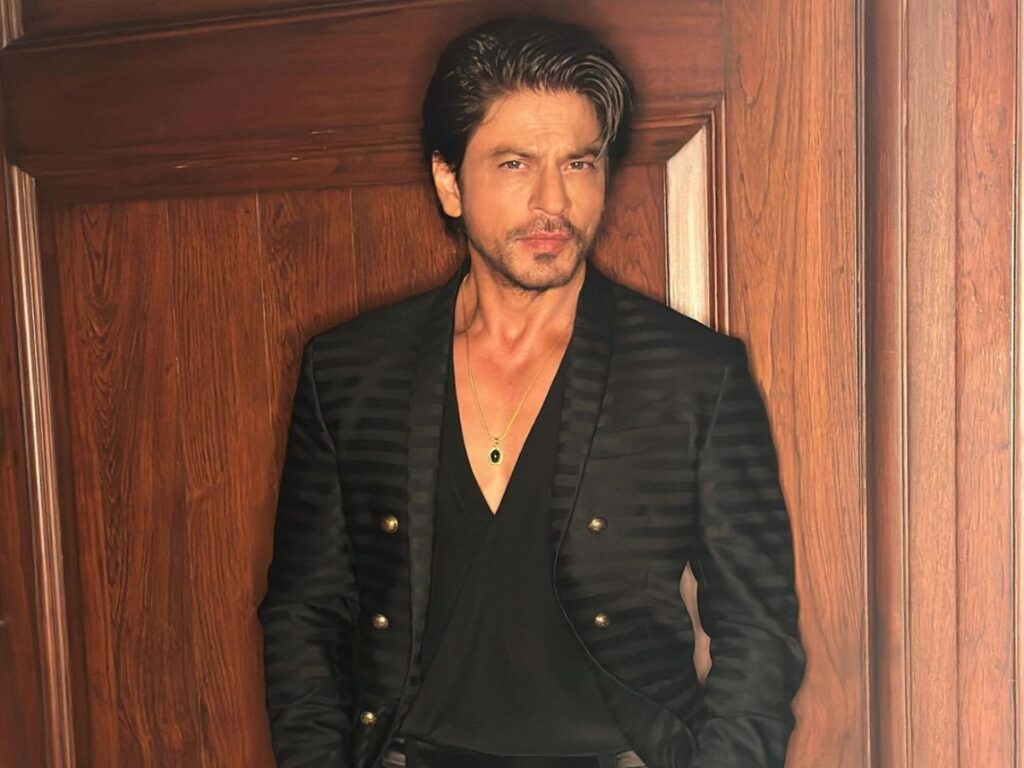 SRK's home in Tolichowki
According to the video, Shah Rukh Khan's home was where 'Moghal Residency' (one of the oldest apartments of the locality) currently stands on Tolichowki's main road. Yes, you read that right! The clip claims that SRK's maternal grand father Iftikhar Ahmed used to own a 'haveli' (huge mansion) in the same spot which was later sold and handed over to some builders of the city.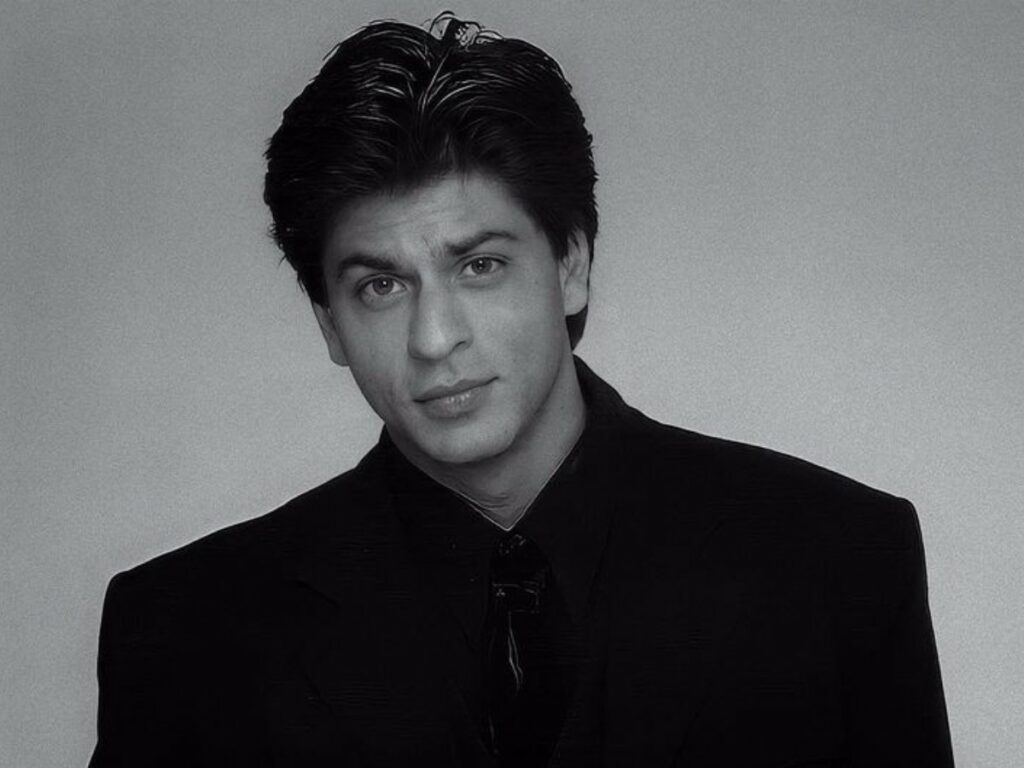 On the professional front, SRK and the whole world is currently gearing up for the upcoming movie Jawan starring Nayanthara in the female lead role. Directed by Atlee, the movie is slated to hit the screens on September 7.